In it for the tech
Nerd Finance is a decentralized community that manages, creates, and invests in innovative established and developing blockchain projects. Nerd helps give users and teams access to powerful trading tools, professional advice, and many investment opportunities while providing numerous sources of value for the NERD token and Nerd NFT holders. Nerd is currently expanding its blueprint with an array of utilities that includes institutional investments, AMA hosting, project acceleration/incubation, asset management, blockchain consulting, and more.
Innovation
Acquire solutions to your project's problems using innovative protocol design.
Incubation
Develop your ideas and connect with experienced developer teams to fill your project's needs.
Integration
Launch your project within a developed ecosystem and community, leveraging an established infrastructure to make your project shine.
About us
Nerd Finance is a decentralized community of passionate crypto-enthusiasts that strive to create venues for normal people to participate in crypto innovation. We strive to exist at the cutting-edge of technological adoption by solving problems that are common to all human beings in innovative ways.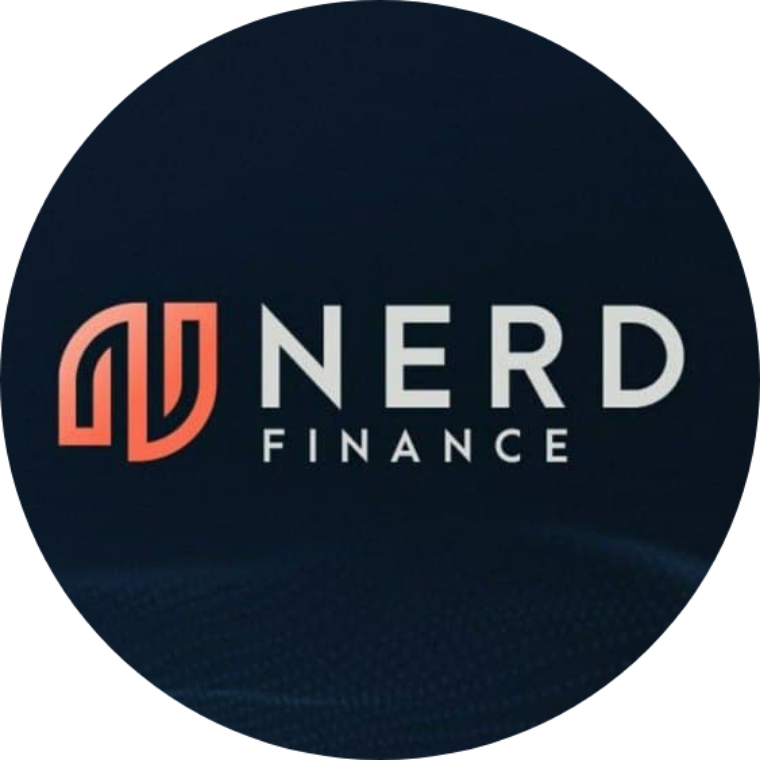 Using the tools of tomorrow... today.
Nerd Finance is ready to implement any consumer-grade technology within a framework that creates value for the user. We have vast experience with cutting-edge technologies and are equipped to cross and connect knowledge domains to acquire the most advantageous solutions possible.
Data science and artificial intelligence are spearheading the expansion of what is possible to achieve with software in the real world. Nerd Finance firmly believes that these technologies will play a major role in our day-to-day lives. We endeavor to leverage these technologies in order to bring new-world solutions to old-world problems.
Blockchain allows developing projects to capture the value generated by their protocols. Nerd Finance possesses the skills, experience, and resources necessary to develop and deploy blockchain projects across an array of sectors.
Virtual reality solutions will be at the heart of the metaverse in the near future. Nerd Finance is placing strategic investments in virtual assets the community can leverage to create immense value.
The Nerd Fungible Trust (NFT) has begun investing discretionally in various zones of blockchain innovation and continues to seek investments in exceptional projects that will disrupt industries across various sectors. Like a true hedge fund, investors in the NFT receive a portion of gains as dividends.
An incubator for the future of finance.. and much more
One of Nerd Finance's major value props is to provide an egalitarian space for innovation where anyone can feel safe to participate. We aim to create an inclusive arena where ideas can be developed into projects that generate value for the community in general. Through these projects we aim to create a community of like-minded people working together to create value for current and future investors.

The NerdQuarter
Join The NerdQuarter Telegram channel to keep updated with the latest developments in crypto and the blockchain space.
Join Now
© Copyright 2023 Nerd Finance. All rights reserved. Nerd is a Decentralized Flexible Organization.